Here's a screen I drew pixel-by-pixel today at 184x204 and then I stretched it to 200% length and 200% width so you could see it better. This is a bitmap, but it is in the 16-color(not bit, color) format, so this is only about 75K, even stretched. I tried to make a kick-butt pic for the game while limiting myself to as little color as possible.

I used 6 out of the 16 possible colors, including black and white.

Black, white, light grey, dark grey, red, and blue. This leaves 10 colors for the other stuff(like sprites) to use. What do you all think of it?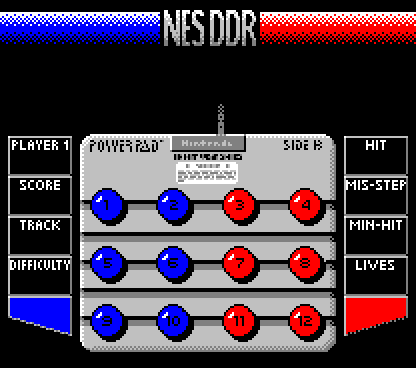 Curse you, evil RF shielding! CURSE YOU, I SAY!
-MM007, the novice console case modder